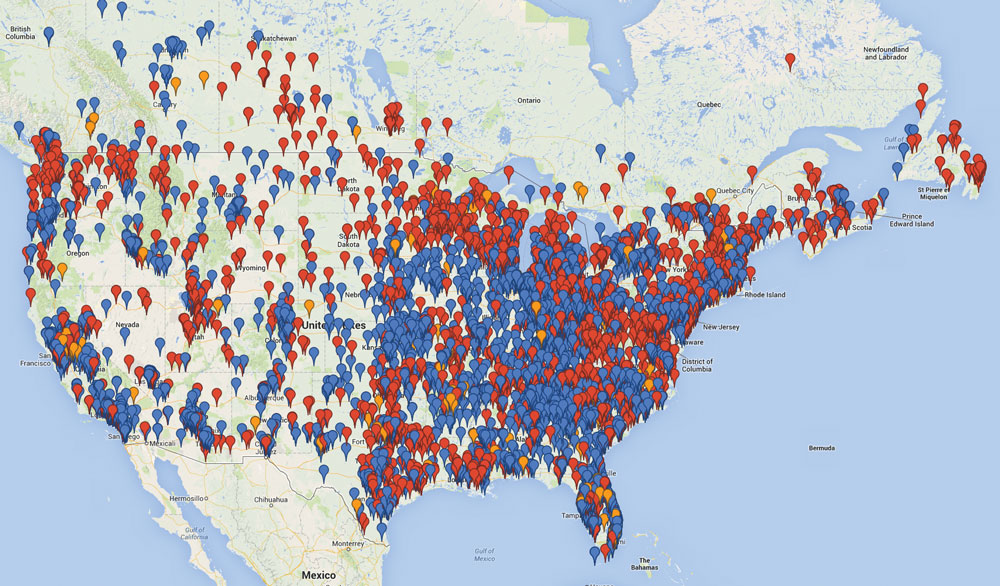 Now you can buy spray foam jobs online at anytime with SprayFoamMagazine.com's new Job Leads Tool.
JUPITER, FL – February 17, 2016 – There are times when spray foam contractors find themselves intensively on the lookout for job leads around their service area. Well, wouldn't it be great if the leads came to them instead on a regular basis? Now there's a way to make that possible with SprayFoamMagazine.com's newest Job Lead Tool.
SprayFoamMagazine.com recently renewed their alliance with SprayFoamLeads.com, a one-stop shop for job leads that are submitted daily by spray foam marketing companies and agencies, as well as homeowners and builders from all over the U.S. and Canada. By incorporating the FoamLeads API/tool into their website, SprayFoamMagazine.com can now provide the same high quality project leads to spray foam contractors and suppliers directly within SprayFoamMagazine.com. Now, hundreds of bona fide spray foam insulation and roofing leads are even easier to get and are instantly saved to their member accounts when purchased.
"We are extremely pleased to be able to offer this powerful service to our readers," says Jen Kramer, SprayFoamMagazine.com's Editor-in-Chief. "We've always been THE source for industry information. Now we put well over 103 million cumulative square feet of biddable jobs at their fingertips. The FoamLeads link is a powerful addition to our toolbox."
The FoamLeads tool functions with a credit system, wherein users can purchase a number of credits that are applied to individual leads. The more credits that the user gets, the more leads to which the user can ultimately have direct access. Upon purchase, the lead is immediately placed in the user's own lead management account for immediate follow-up and sales action. The lead management account allows the user to keep track of past job leads with their respective contacts in order to streamline business relationships with past clients and develop future jobs.
There is even an "Alerts" system, which the user can pre-subscribe to and be instantly notified if a lead in their area or within their work specialty arrives.
To find out more about how to start getting more job leads today, visit SprayFoamMagazine.com's Leads Page.
About SprayFoamMagazine.com: SprayFoamMagazine.com is the number-one Website dedicated to spray foam insulation and roofing. With an array of industry news, business listings, educational content, forums, and classifieds, SprayFoamMagazine.com connects the entire industry, from contractors and suppliers, to homeowners and builders, to architects and consultants. SprayFoamMagazine.com also publishes the industry's widest-read periodical, Spray Foam Magazine.
– See more at: http://www.sprayfoam.com/leads/do-search?radius=200